An Ontario Cottage Experience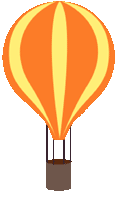 What is the maximum occupancy of your cottage?
Due to septic tank limitations, we only allow a sleeping capacity of 8 people. No exceptions.
What time is check-in and check-out?
Check-in is at 3 pm and check-out is at 11 am.
Is there internet available?
Yes! As of 2019, we offer complimentary Wifi in both of our cottages. Due to area limitations, the maximum download speed is 5Mbps (should still be plenty for average browsing).
Please bring your own sheets, pillows and blankets.
We are providing you with an immaculate accomodation, and in order for others to enjoy the cottage in the same way, we rely on your cooperation to clean after your self. We provide you with all the cleaning utilities needed. Ofcourse, all that we ask, is that the cottage is left in the same way that you found it. Should you wish to hire a cleaning service please let us know in advance. The cleaning service fee is 150$, and will be charged to your deposit should extra cleaning be required beyond a reasonable amount.
Are there mosquitos around?
As you are entering nature, there will be seasonal mosquitos and bugs around. We have a mosquito zapper installed close to the house. Please bring your own personal repellent as it is not provided.
Our Muskoka room is newly renovated with an all-around net to keep the bugs away while you sit outdoors.
Are there other beaches around?
Yes! We are surrounded by many lakes, and outside of young's lake, we recommend visiting public beaches at Simcoe and Couchiching.
Please reload
Sebright is located on the border between the Kawartha Lakes and Orillia. This fine country town has the best of both worlds - a chance to enjoy the beautiful nature and beaches around Orillia or the Kawartha Lakes, or pay a visit to Casino Rama, which also hosts concerts by world renowned artists.
In addition to our lake...
You can visit the beautiful public parks and beaches in lake simcoe and lake couchiching just a short drive away
Please reload