An Ontario Cottage Experience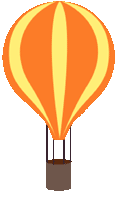 Taking some time off and relax
We hope you are choosing us to get away from the day-to-day routine. Wakeup to beautiful bird symphonies, spend some quality time with the family, and rejuvenate your mind.
Our beach is family friendly. The entrance is grassy, and sandy. We take care of our property so there are no rocks or weeds. The lake gradually becomes deeper towards the middle. The best part - the water is very refreshing and invigorating in the summer months.
Catch a 2 or 3 movie special in the summer time in the nearby drive-in theatres.
Muskoka Drive-in:
Sunset Barrie Drive-in:
Sports and outdoor activities
We have plenty of space to enjoy a variety of sports games. Please see the gallery.
Casino Rama & Orillia
We are only 15 minutes away from Casino Rama and 20 from Orillia. There are plenty of fun activities around.
Check out the event calendar here:
Visit a local go-karting track and mini golf for fun for the whole family
Shanty Bay Go-Karts:
Fishing and connecting with nature
Young lake is a natural habitat for many fish species. This is a hidden private gem, and not saturated or polluted due to no public access. Catch your meal, and prepare a delicious and healthy dish.

Hiking and exploring
We are only located a short drive from
Carden Plain an Important Bird Area, Victoria Falls & Queen Elizabeth II Wildlands provincial park, or the surrounding Kawartha destinations.

Our favourite bakery and break-fast/brunch place
Marpisoa Market Orillia: